When you click on one of our offers and make a purchase, we may earn a small commission.
Black Friday & Cyber Monday Deals 2023
Discover the Best Black Friday & Cyber Monday Deals from Your Favourite Shops
Deals by Category:
Top Black Friday Deal Highlights
Black Friday Deal Highlights
Discover More Deal Highlights from Your Favourite Shops
Fashion & Beauty
Shop 10% off with Voucher
Only valid on inline Range, Outlet is excluded. Other product exclusions apply.
No Minimum Order Value
Discover More Fashion & Beauty Deals from Your Favourite Shops
Shopping & Living
Up to 90% off in the Holiday Sale when you Redeem this Offer
Valid only on items featured on the promotional page. Some exclusions apply.
No Minimum Order Value
Score 40% off Selected Encanto Items
Valid only on items featured on the promotional page.
No Minimum Order Value
Discover More Shopping & Living Deals from Your Favourite Shops
Tech
Up to 40% off Epic Deals at Currys
Valid only on items marked on the promotional page. Some other exclusions may apply.
No Minimum Order Value
£1200 Minimum Order Value
Discover More Tech Deals from Your Favourite Shops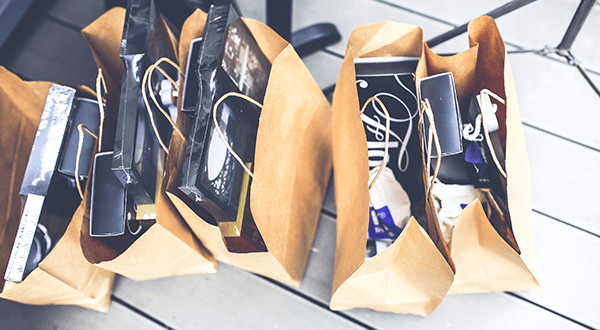 Black Friday & Cyber Monday  -  Useful Information
The UK's biggest ever online shopping day is on the horizon with Britons expected to spend a minimum of £15,625 per second* this Black Friday! 
We want you to save as much as possible, so here we assembled a list of all Black Friday and Cyber Monday Deals for this year - updated daily by our team. Furthermore you will find savvy shopping tips and we will keep you informed about the latest news as Black Friday approaches!
Wondering what Black Friday is?
This year, Black Friday in the UK will be on 24th November 2023 and marks the start of the Black Friday weekend, the biggest shopping weekend of the year. It has become one of the most famous days of the year in the USA, with the phenomenon catching-on around Europe as well. Black Friday offers the best deals and some very impressive discounts on all sorts of items, which attract millions of people around the world to go shopping in-store or online to grab these great bargains.
Great tips to help you make the most of Black Friday: 
Look out for vouchers and promotions! Black Friday is the monster when it comes to promotions for appliances like TVs or Computers, but be careful as delivery fees for such items can be higher than usual, so it can be very savvy and time-worthy to look out for some voucher codes for free delivery for example. Of course, make sure the terms and conditions of the voucher code will work with Black Friday promotions as well.  

Have your shopping list ready. It is better to face the Black Friday madness if you know exactly what you want. If your aim is to buy a new phone, a tablet, a TV or even some designer clothes, it will make your experience smoother to know exactly what items you'd like to purchase. This also reduces the impulse to splash out too much extra money: as you can often get caught up buying things you don't need just to take advantage of the Black Friday sale prices. 

Wake up early! If you plan to celebrate Black Friday in-stores, then wake up early! This way, you can avoid missing out on the best items as most of them will be gone before afternoon.

Stay tuned to Cyber Monday deals! Cyber Monday is the little sister for Black Friday and can offer great deals too. Cyber Monday has a huge focus on online shopping, meaning it is a good idea to keep your favourite online shops bookmarked over Black Friday weekend.

Be prepared! If you have already located the items you want online, be ready! It can be very helpful for you to create an account in advance on your favourite retailer's online store. Why? Because some items will be heavily discounted and will sometimes be gone in a matter of minutes. If you create an account on the online store where you spotted the items you like, you can keep the items you have your eye on in your wish list or in your basket, meaning it is easier to find them on Black Friday, perfect for a smoother check out!

Stay updated on Voucherbox. Many retailers and shops release more details about their big offers and deals ahead of the start of Black Friday, it's a great way to get prepared to snap up the next best deal.
A list of the best stores offering the greatest deals on Black Friday:
Amazon Black Friday:
For Black Friday 2021, Amazon offered discounts up to 20% on some of the most-loved brands, like Nokia, Motorola, Samsung and Sony. They also had offers with discounts reaching 30% off TVs and some very contagious daily deals.
Anything else? If you are planning to celebrate Amazon Black Friday, you should know that Amazon Prime offers a lot of advantages and offers a month-long free trial. You can cancel your Amazon Prime subscription anytime so they are no risks of being renewed if you don't wish to continue.
ASOS Black Friday:
ASOS usually offer Black Friday deals all week. Downloading their app before Black Friday is a great way to ensure you're notified whenever a sale goes live.In the last three years, ASOS have offered a sitewide discount of 30%, with vouchers providing further savings.
Anything else? They also offered specific voucher codes for the occasion, so that you can optimise your savings even more!
eBay Black Friday:
eBay have been right on time for Black Friday in the past and have offered deals all weekend long, up until Cyber Monday.They had huge discounts on Apple products, 4K TVs, and a great offer on Xbox. eBay are one to watch for Black Friday 2023.
Anything else? eBay also offer huge daily deals during that period. We strongly recommend keeping an eye on those, incase anything you're interested in pops up.
Samsung Black Friday:
Samsung offered huge savings, by launching a catalogue dedicated to the big event four days before the official start of Black Friday. Samsung is big on Black Friday savings, offering some of the best bargains in town, last year they offered discounts on Galaxy Smartphones, tablets, smartwatches, TVs, laptops and Chromebooks. We guarantee that it will be worth refreshing their site this year.
Anything else? Nope, but we would like to underline that Samsung has been one of the biggest players on Black Friday in the past, ensuring there will be mad discounts for Black Friday 2023.
This Black Friday, look out also for brands like Macy's, Ikea, Vans, Apple, Asus, Acer Argos, HP, Dell, House of Fraser.
Gaming deals for Black Friday
Here's one for all you avid gamers out there: we have made sure to round up all of the best deals across gaming Laptops and PCs, Nintendo switch Black Friday deals, PS4 and PS5 Black Friday deals plus more right here on this Black Friday gaming deals page! We'll update this page regularly with all the best Black Friday gaming discounts so that you can be sure you wont miss any great deals.
Avoid Black Friday Scams: our top tips
Black Friday will be the biggest shopping day of the year, with Brits set to spend over £1bn in one day.  This means a flurry of excitement for consumers as they shop to get the best deals. However, it isn't just shiny happy money-saving people who are out to take advantage of Black Friday. Consumers are prime targets on for internet fraudsters when searching for Black Friday savings.
Fraudsters monitor which goods are likely to be popular on Black Friday and build fake retailer sites in order to sell in-demand tech goods such as smartphones or consoles at "unbelievable" prices. If the price looks too good to be true, it usually is. Think twice before making a purchase, double-check the web address & check out our Black Friday tips below before proceeding.
Consider our online safety tips for Black Friday:
Don't feel under pressure to make a purchase just because you feel like you're getting seems a great offer – if you have any doubts, don't make a purchase.

Makes purchases on credit cards, not debit cards if possible.

Be alert & look out for poor grammar, spelling mistakes or poorly made brand images that indicate a site has been thrown together quickly.

Check that the URL is legitimately from the recognised retailer's website, make sure it is www.ebay.co.uk and not www.ebay1.co.uk, for example.

Use payment verifications systems such as Verified by Visa.

Beware of clicking links in emails that could lead to a scam site.

Use online secure payment systems such as PayPal & never transfer money directly to a bank account of someone you do not know.

Make sure there is an up to date firewall installed on your computer.

Shared Wi-Fi zones, e.g. in a café may not be secure, avoid making purchases here.

Ensure the payment page starts with HTTPS not HTTP, as this indicates a secure page.
Last but not least, some fun facts about Black Friday:
The weekend from Black Friday to Cyber Monday has been nicknamed the Black Weekend and in the US, it now captures 20% of all online shopping.

The Nintendo Switch was the most searched item last year. Being a brand new product, it wasn't even necessarily discounted but the sales still went up the roof.

Video game consoles are often the kings of Black Friday. Consoles such as the Sony PS4 can be pricey and are some of the first products snatched up at Black Friday, so get ready to find your next video game console at a tantalizing price on Black Friday 2023. Last year, the Sony PS4, the Xbox 360, the Xbox One S were in the front lines for online searches.
And don't forget Cyber Monday!
If you didn't find the deals you wanted on Black Friday, don't worry – there is still Cyber Monday! On the Monday following Black Friday you'll find exclusive online deals; some even better than the Black Friday sales. Even smaller retailers offer great deals at this time. Keep an eye on the Voucherbox deals to make the most of this entire shopping season.