When you click on one of our offers and make a purchase, we may earn a small commission.
Save with Cellar by Waitrose & Partners Promo Codes in December 2023
Never miss a Cellar by Waitrose & Partners voucher code again!
Recently Expired Cellar by Waitrose & Partners Discount Codes & Promo Codes
Feel free to try one of these Cellar by Waitrose & Partners discount codes that may still work.
You may also like these vouchers
Explore All Valid Cellar by Waitrose & Partners Deals & Sales for December 2023
| Discount | Cellar by Waitrose & Partners Voucher Details | Expires |
| --- | --- | --- |
| 15% | Score 15% off Bordeaux 2018 Wine with Any 6 Drinks Purchases | 03 February 2024 |
| £104 | Cellar by Waitrose & Partners Deal: Mixed Cases from £104 | 03 February 2024 |
| Deal | Free Delivery at Cellar by Waitrose & Partners | 31 December 2023 |
Cellar by Waitrose & Partners customers also love to shop here
Useful tips and information
Waitrose & Partners has a long and well documented history of bringing you some of the best foods around. But have you taken a trip down to the Cellar by Waitrose & Partners? There you'll find the same level of excellence in your drinks that you've grown to expect from their foods. Cellar by Waitrose & Partners is committed to bringing you many of the popular names in Wines and Spirits, plus some fresh faces that will soon be your drink of choice. There's nothing like sharing a drink with friends, and Cellar by Waitrose & Partners makes it easier than ever to stock the cabinets full of drinks that will help you entertain and relax. Waitrose & Partners Cellar is an award winning retailer, and it's clear to see why. With competitive prices and and free standard delivery on all orders over £150, it's now a simple thing to make sure you have enough bubbly for a get together. Don't wait for your wine and spirits, choose Cellar by Waitrose & Partners.
Get more for less with a discount code
Do you have a budget for all of your wine and spirits purchases? If so, you're used to having to say "no" to things when you're over budget. Now it's time to start saying "YES".  That's because the voucher codes we have will stretch your budget farther than ever. All you have to do apply one of these glorious discount codes and watch the savings stack up. That's why they are a must have for any serious shopper. Here's a few of the incredible savings, just to get you thirsty for more:
£30 off your order

Up to 25% off Champagne and sparkling wines

£20 off with voucher
 Who wouldn't want to take advantage of savings like these? If you're not going to use them, you might as well just start burning money - because it's basically free money that you're leaving on the table. The codes are free, and they literally put money back in your bank account for you to save for a rainy day - or to use to buy another bottle of that favourite drink of yours. Here's other places you could find some discount codes that make a difference:
All you need to do is learn how to apply these vouchers, and then you can start the shopping. Read on to find out more about how to use these codes.

Vouchers that make the difference
Here's our helpful 5 step guide to accessing the price slashing discount codes that we have to offer. If you follow these steps, then you'll be in business.
Decide which drink you want to purchase. Don't be afraid to purchase more than one type.

Once you've made your selection, click on the "Checkout" tab in the top of the screen.

Take a few moments and review your order.

Find the empty box labelled "Promotional Code".

Enter your free code into that box, and start saving money.
Do make a point to read the fine print before you try to purchase anything with a coupon. Sometimes there are conditions involved. We want you to have a pleasant shopping experience, and that will help clear up any confusion before it's time to actually purchase your new items.
Pick your Poison
What's your drink of choice? Unless it's moonshine, you'll be able to find it at Cellar by Waitrose & Partners. Here's some of the fan favourites:
Fine Wines of all varieties

Whiskey and Rum

Champagne and Sparkling Wine

Gift baskets

And much more
To find out more about Cellar by Waitrose & Partners, check out the social media section below. There, you'll find new products, promotions, and specials. Make sure to spread the word about how much money you can save with vouchers. Bottoms up!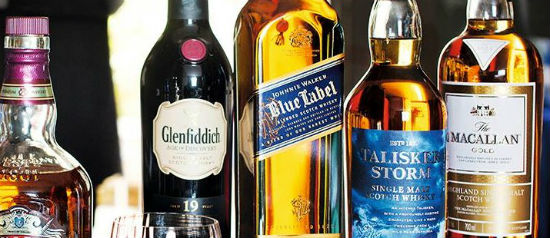 Contact information for Cellar by Waitrose & Partners
Customer Service
Cellar by Waitrose & Partners
Doncastle Road
Bracknell
RG12 8YA
Fax: 013 44 824 978 
Email: Waitrose & Partnerscellar@Waitrose & Partners.co.uk
Customer Service Hotline: 0800 188 881
From outside the UK 44 (0) 13 44 82 5232
Lines are open 8AM to 10PM Monday through Friday
8AM to 9PM Saturday
9AM to 7PM Sunday