When you click on one of our offers and make a purchase, we may earn a small commission.
15% Pharmacy First Discount Code – Save today!
Free codes – 7 available
Pharmacy First is an online pharmacy that helps you find your prescription and pharmaceutical needs on an unprecedented level of privacy. This can be nice if you're embarrassed to pick up certain items from your local pharmacy.
Never miss a Pharmacy First voucher code again!
Are we missing a voucher?
Submit new Voucher
30 Day Statistics: 0 new Voucher Codes added • 1 Tested by hand • Last edit on 07/06/2022
Recently Expired Pharmacy First Discount Codes & Promo Codes
Feel free to try one of these Pharmacy First discount codes that may still work.
You may also like these vouchers
Explore All Valid Pharmacy First Deals & Sales for July 2022
| Discount | Pharmacy First Voucher Details | Expires |
| --- | --- | --- |
| 15% | Receive 15% off Thrush Treatments at Pharmacy First | 06 July 2023 |
| 10% | Shop 10% off Asthma Medication with Voucher | 31 July 2022 |
| 10% | Editor Pick: 10% off Bacterial Vaginosis Medication | 31 December 2022 |
| 10% | Shop 10% off Chlamydia Medication with Voucher | 30 April 2023 |
| 10% | Receive 10% off Male Pattern Baldness Medication at Pharmacy First | 18 February 2023 |
| 10% | Shop 10% off Online Consultations with Voucher | No expiry date |
| 10% | Editor Pick: 10% off Prescription Strength Hay Fever Treatments | 26 January 2024 |
Pharmacy First customers also love to shop here
Useful tips and information
Let's talk about balding, bad breath, and sex. What do these things have in common? They're all embarrassing, and on a brighter note, they're all curable or improvable, at least to a degree. But who wants to walk up to a cashier with Rogaine, anti-fungus, odour killing mouthwash, and virility pills? If you're okay with doing that, there's still plenty of savings opportunity at Pharmacy First, but if you don't like shopping for embarrassing things, you're double lucky. Because you get both great savings and the ability to buy embarrassing items completely anonymously.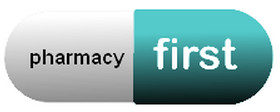 At Pharmacy First, you'll enjoy plenty of savings as well, thanks to their pricing policy and our discount code collection. Read on on to find out more!
Get a discount code for quality pharmaceutical deals!
It's pretty great that you can buy things online. Like we mentioned earlier, you get the advantage of dodging embarrassing situations, and you also save more. And with our discount code you get twice the savings. For our Pharmacy First vouchers, you can expect deals similar to these:
Saver specials under £1

50% discount off of select items

5% off code for sale orders

10% off code for the Olay Regenerist Range

And many more deals!
After seeing great deals like that, it's probably hard to keep yourself from heading over to the site and making your first purchase. But stick around for a moment, there's a few more options you may benefit from! For one, there's the discount code collections we have at Pharmacy2U.
And then there's the massive selection of cash saving options in the "Pharmacy" section. Lastly, even though you'll probably find more than enough here, you may want to look into the company's social media. We've added a list of their social media links at the bottom for you to find specials on.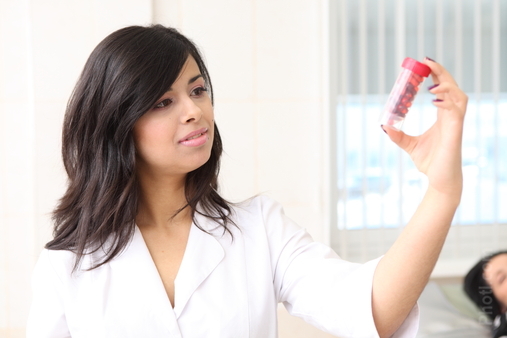 Use your Pharmacy First voucher code with these easy steps:
Place all of the pharmaceutical items you need (embarrassing or not) in your shopping basket.

Open the shopping basket page to review the contents for accuracy, and continue.

Log in as an existing Pharmacy First customer or create a new account if you need to.

Complete all the required steps until you reach the payment site.

On this page you'll find the box where you can enter your coupon code.

Just enter the Pharmacy First voucher code you chose from the list in the corresponding box.

Watch your total price drop!
That feels good doesn't it? You're taking care of your body and your wallet. Nothing wrong with that at all.

What do you need from Pharmacy First?
You may not need much. And then again, there may be a host of products you could benefit from here. There's one way to find out - visit the site! You won't regret it. Here's a short list of what you can find there, to hold you over until you visit:
Erectile dysfunction products, condoms, contraceptives, and more

Bad breath, acne, and dandruff products

Menopause, paternity, and pregnancy tests

Diabetes, foot care, and drug abuse treatments

Of course there's much more, head over to see for yourself!
Just to make sure you have the right impression, Pharmacy First doesn't just provide solutions for embarrassing products. There's so much more than that. There's also pet care pharmaceuticals, as well as beauty and fragrances. The prices are great, and the discount codes we have here are too good to miss out on, so get on it as soon as you can!
Lastly, we want to remind you about the specials you can find on the social media below. The company likes to put up some great discounts and offers from time to time, and it certainly doesn't hurt looking into every so often. Even if you just want to learn more about the company, their Twitter and Facebook sites are the best ways to do it. Enjoy!