On the Beach Discount Codes
All Active On the Beach Vouchers & Voucher Codes - April 2021
On the Beach is the UK's leading retailer of beach holidays and they make organising a simple, relaxing break as easy as possible sending more than 1.5 million holidaymakers to over 30 different countries including sun-drenched favourites like the Canary Islands, Turkey & Dubai. Make sure to use an On the Beach voucher to save on your next sunny beach holiday.
close

Receive an e-mail when a new On the Beach voucher is added!
Currently, there are no On the Beach voucher codes. But we will immediately notify you when a new voucher is posted to the site.
Are we missing a voucher?
Recently Expired On the Beach Discount Codes & Promo Codes
Feel free to try one of these On the Beach discount codes that may still work.
On the Beach Voucher: 20% off
| | |
| --- | --- |
| | 20% off |
| | New and existing customers |
| | Voucher |
| | No |
| | 03-09-2019 |
| | Used 52 times |
Details:
Some exclusions apply.
Last Changed:
on 28-09-2020 at 02:04 pm
Up to 51% off High Street Prices on All Inclusive Holidays at On the Beach
Up to 40% off Selected 2021 Holidays at On the Beach
| | |
| --- | --- |
| | 40% off |
| | New and existing customers |
| | Deal |
| | No |
| | 31-01-2021 |
| | Used 0 times |
Details:
Valid only on items featured on the promotional page. Some other exclusions may apply.
Last Changed:
on 08-01-2021 at 11:34 am
All Inclusive Holidays from £205 at On the Beach
| | |
| --- | --- |
| | £205 off |
| | New and existing customers |
| | Deal |
| | No |
| | 01-11-2020 |
| | Used 0 times |
Last Changed:
on 19-10-2020 at 04:14 pm
Up to £100 off Selected Holiday Bookings at On the Beach
| | |
| --- | --- |
| | £100 off |
| | New and existing customers |
| | Deal |
| | No |
| | 24-02-2020 |
| | Used 0 times |
Details:
Some exclusions apply. See site for complete details.
Last Changed:
on 28-09-2020 at 02:04 pm
Up to £100pp off Selected Holidays at On the Beach
Up to £100 off per Person on Selected Turkey Holidays at On the Beach
| | |
| --- | --- |
| | £100 off |
| | New and existing customers |
| | Deal |
| | No |
| | 02-12-2019 |
| | Used 0 times |
Last Changed:
on 28-09-2020 at 02:04 pm
You may also like these vouchers
On the Beach customers also love to shop here
Useful tips and information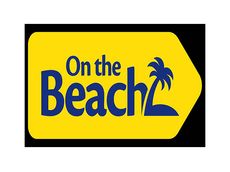 On the Beach was launched in 2004 and become one of the UK's leading travel agencies in just a few short years. Carrying over 750,000 passengers each year, the agency offers one of the easiest and most straight forward ways to plan for a holiday. Some of the most popular destinations for holidays can be found in the Caribbean, the Mediterranean and along the coast of Spain. The service offers complete flexibility, allowing you to choose either packaged deals (flights + hotel) or separate flight and hotel bookings. You can even add a few extras to your booking, such as car hire, airport parking and travel insurance, that will make your holiday much more convenient and stress free.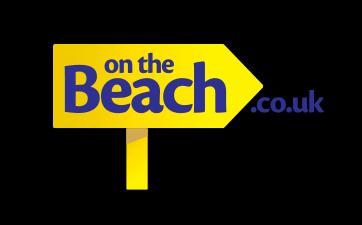 Why should a variety of options to choose from sound exciting for you? Because the more options you have, the more you'll be able to customise your booking to ensure that you stick to a strict holiday budget. You can even filter your search results in regards to price by selecting to list your results by displaying the lowest prices first. If you need the best discount possible, use the site's 'Deal Finder' feature. To use the feature, simply enter in the date you would like to depart, the airport that you plan to depart from as well as the number of passengers who will be attending the flight. Deal Finder will then connect you to the best deals that are currently happening at that point in time and will allow you to filter your results even further according to budget. If you'd like to learn about additional ways to receive a discount on your holiday, continue reading.
Use Discount Codes and Deals to Save on Holidays
Planning for holidays is stressful enough. When you add the fact that you're being required to stick to a certain budget, things can get overly stressful pretty quickly. That's why many choose to book their holidays with On the Beach. You'll receive the best deal and discount around, which will allow you to book and plan according to the budget that's most suitable for you. This is exactly the kind of service that you should use a voucher code of ours at. You'll be able to extend the discount that you're already receiving on your booking, leaving more money in your budget for things that will actually let you enjoy your holiday. Take a look at a few examples of the kind of deals that we're talking about:
Up to 40% off Summer Holidays
Hotels from £14pp Deal
Up to 51% off All Inclusive Holidays Deal
If you'd like a voucher code for a similar service, browse the discount codes that are available for services like Expedia or Loveholidays. If you're satisfied with your voucher code for this agency, follow the instructions detailed below to redeem it.
Using a Discount Code While You Place Your Booking
After having selected your desired voucher code, head on over to the site and use the quote section that is most appropriate for you (flights + hotels, just flights, just hotels, etc.).
Feel free to filter your results in the menu to the left. You can narrow your search down to a specific date, airport, destination and more.
Select the flight or hotel that you would like to book.
If you need to add baggage, car parking or any other extras, feel free to.
Once you feel that everything you need is in your basket, click 'Book Now.'
Add the names of the passengers who will be attending the holiday as well as your contact details.
Enter your voucher code in the appropriate area.
Enter your credit or debit card information before confirming your booking.

Never Miss Out on a Deal on Holidays
The On the Beach newsletter features one of the best ways to hear about the latest news and offers from the service, and when you sign up, you may be entered in a competition to win an exclusive holiday voucher. Sign up while you visit the site.​
read more close