Car Audio Centre Discount Codes
All Active Car Audio Centre Voucher Codes & Promo Codes - January 2021
Car Audio Centre has a huge inventory full of all the things you'll need in order to to give your car a stunning sound system. They have a staff full of sound experts who have enough experience to guide you in the ways of car audio. Trust Car Audio Centre to help you get the job done.
close

Receive an e-mail when a new Car Audio Centre voucher is added!
Currently, there are no Car Audio Centre voucher codes. But we will immediately notify you when a new voucher is posted to the site.
Are we missing a voucher?
Recently Expired Car Audio Centre Discount Codes & Promo Codes
Feel free to try one of these Car Audio Centre discount codes that may still work.
11% off Inphase Orders at Car Audio Centre
| | |
| --- | --- |
| | 11% off |
| | New and existing customers |
| | Voucher |
| | No |
| | 22-04-2014 |
| | Used 26 times |
Last Changed:
on 28-09-2020 at 02:05 pm
Take 5% off with Orders at Car Audio Centre
| | |
| --- | --- |
| | 5% off |
| | New and existing customers |
| | Voucher |
| | £100 |
| | 30-07-2039 |
| | Used 319 times |
Details:
Some exclusions apply.
Last Changed:
on 28-09-2020 at 02:05 pm
You may also like these vouchers
Car Audio Centre customers also love to shop here
Useful tips and information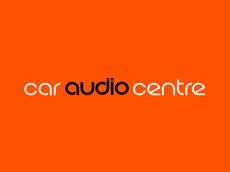 It seems like only yesterday you could put an amplifier in the back seat of your car and would instantly have the best car sound system on the block. Those days are long gone. Now you need to have more than loud music, but also be able to watch videos on long trips. The definition of "elite" has changed with the current technology. Car Audio Centre is here to help you deck your ride out in style. With over 3,000 products to choose from, you'll find something to help set your car apart every time you choose Car Audio Centre.

Car Audio Centre is one of the UK's largest and most successful car stereo companies. They're an authorised dealer of all of the large names that they sell. You'll be able to get the best products from people that know the product lines the best. That adds up to complete customer satisfaction for you. And that's always a good thing. Now you have ways to save even more money when you add our powerful promotional codes into the mix. Read on to find out more on ways you can save when it's time for an upgrade for your cars sound system.
Drop the cost with a discount code
Technology seems like it changes every hour. Something that was red hot last year is now old news. If you haven't updated your cars stereo system lately, chances are you're outdated. That's okay, though because Car Audio Centre is here to help outfit you and your ride to the max. Here's some of the savings we can add to the mix:
11% off Inphase orders with promotional code
7% off your entire purchase
And much more
Deals like these will help you save more money for all of your electronic gadgets and devices. If you're the kind of person that wants an upgrade in your car, chances are that you'll want something new and shiny in your home, office, and even phone. We've got you covered! When you save money with these amazing promotional codes, then you'll have even more money to spend. Here's some other ways you can find what you want and save at the same time:
These discount codes are the best kind - you don't have to agree to anything in order to use them. There's no required sign up. All you have to do is grab the ones you want and leave the rest. All that matters is that you never have to pay full price for your online purchases ever again.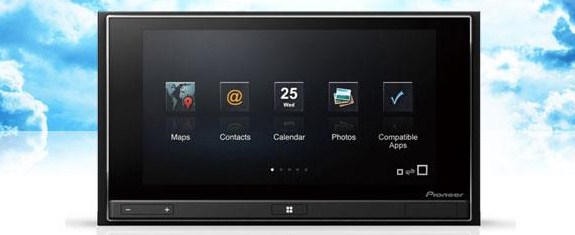 The promotional code that does all of the work
When it comes time to put your discount code to work, then don't worry, it's a very easy process. All you have to do is follow these 5 steps to super savings:
Go to the online store and find everything you desire.
Once you've added everything to your basket, proceed to checkout by clicking "My Basket".
On this page you can review your entire purchase. 
At the bottom of the page you'll see a text box that says "Have a promotional code?".
Fill that box up with your discount code.
What more could you ever ask for? You now have some of the top car stereo equipment in your ride, and it only took a few seconds to save a lot of money. That's paradise in the making, friends.
What will take your ride to the next level?
Now the question of the hour is what will your first purchase be. That's an important one to determine, because it will be the foundation that you build your entire system on.  So what will the ideal first item be? Here's a few ideas to get you started:
Speakers
Subwoofers
​Amplifiers
Hands free Kits
And much more
If you want to make sure that you never miss out on a discount code bargain again, then sign up for our free newsletter. As we mentioned above, you don't have to sign up in order to use these great codes, but we think it's a good idea. Why wouldn't you want access to some of the best codes out there? Enjoy getting the car sound system of your dreams.
read more close